Overview
Hammer Toe
and mallet toe are two foot deformities that occur most often in women who wear high heels or shoes with a narrow toe box. These types of footwear may force your toes against the front of the shoe, causing an unnatural bending. A hammertoe has an abnormal bend in the middle joint of a toe. Mallet toe affects the joint nearest the toenail. Hammertoe and mallet toe are most likely to occur in the toe next to your big toe. Relieving the pain and pressure of hammertoe and mallet toe may involve changing your footwear and wearing shoe inserts. If you have a more severe case of hammertoe or mallet toe, you may need surgery to experience relief.
Causes
The muscles of each toe work in pairs. When the toe muscles get out of balance, a hammertoe can form. Muscle imbalance puts a lot of pressure on the toe's tendons and joints. This pressure forces the toe into a hammerhead shape. How do the toe muscles get out of balance? There are three main reasons. Genes. you may have inherited a tendency to develop hammertoes because your feet are somewhat unstable, they may be flat or have a high arch. Arthritis. Injury to the toe, ill-fitting shoes are the main culprits. If shoes are too tight, too short, or too pointy, they push the toes out of balance. Pointy, high-heeled shoes put particularly severe pressure on the toes.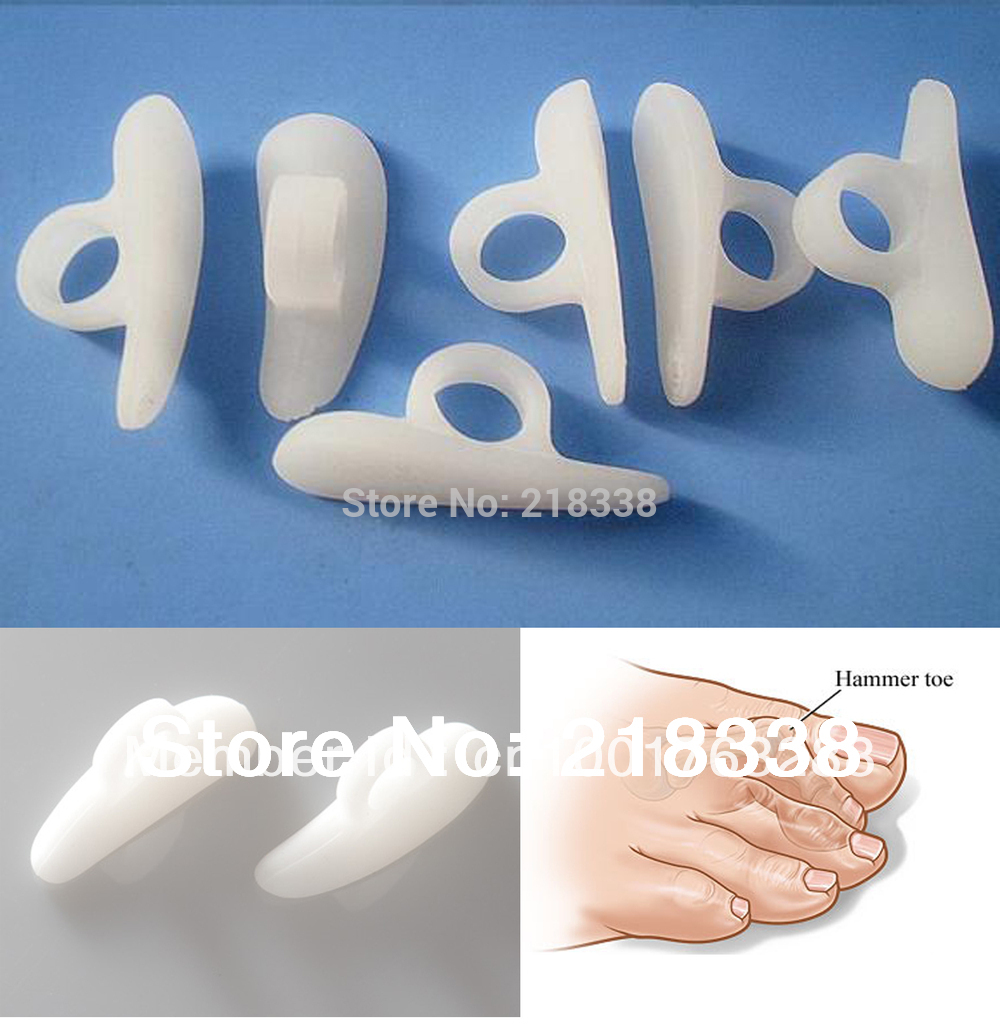 Symptoms
A hammertoe causes you discomfort when you walk. It can also cause you pain when trying to stretch or move the affected toe or those around it. Hammertoe symptoms may be mild or severe. Mild Symptoms, a toe that is bent downward, corns or calluses. Severe Symptoms, difficulty walking, the inability to flex your foot or wiggle your toes, claw-like toes. See your doctor or podiatrist right away if you develop any of these symptoms.
Diagnosis
Some questions your doctor may ask of you include, when did you first begin having foot problems? How much pain are your feet or toes causing you? Where is the pain located? What, if anything, seems to improve your symptoms? What, if anything, appears to worsen your symptoms? What kind of shoes do you normally wear? Your doctor can diagnose hammertoe or mallet toe by examining your foot. Your doctor may also order X-rays to further evaluate the bones and joints of your feet and toes.
Non Surgical Treatment
Treating hammertoe involves straightening the toe, making tendons in the toes flexible again, and preventing the problem from returning. Some simple treatments include Soaking your feet every day in warm water, then stretching your toes and ankles by pointing your toes. Using over-the-counter pads, cushions or straps to decrease discomfort. Splinting the toe to keep it straight and to stretch the tendons of the foot. Exercising the toes to relax the foot tendons (a session with a physical therapist may help you get started with foot exercises). One simple exercise is to place a small towel on the floor and then pick it up using only your toes. You also can grasp at carpet with your toes or curl your toes up and down repeatedly. Wearing shoes that fit properly and give toes plenty of room to stretch out.
Surgical Treatment
Surgery involves removing a small section of bone from the affected joint through a procedure called arthroplasty. Arthrodesis may also be performed to treat hammertoes, which involves fusing together one of the joints in the toe in order to keep it straight. This procedure requires the use of a metal pin to hold the toe in position while it heals.
Prevention
Skin creams can help maintain skin softness and pliability. A pumice stone or loofah sponge can help get rid of dead skin. Taking a warm footbath for 10 minutes two or three times a week will keep the feet relaxed and help prevent mild foot pain caused by fatigue. Adding 1/2 cup of Epsom salts increases circulation and adds other benefits. Taking footbaths only when the feet are painful is not as helpful.